Weather News – Cleaning up after Seroja as severe weather spreads inland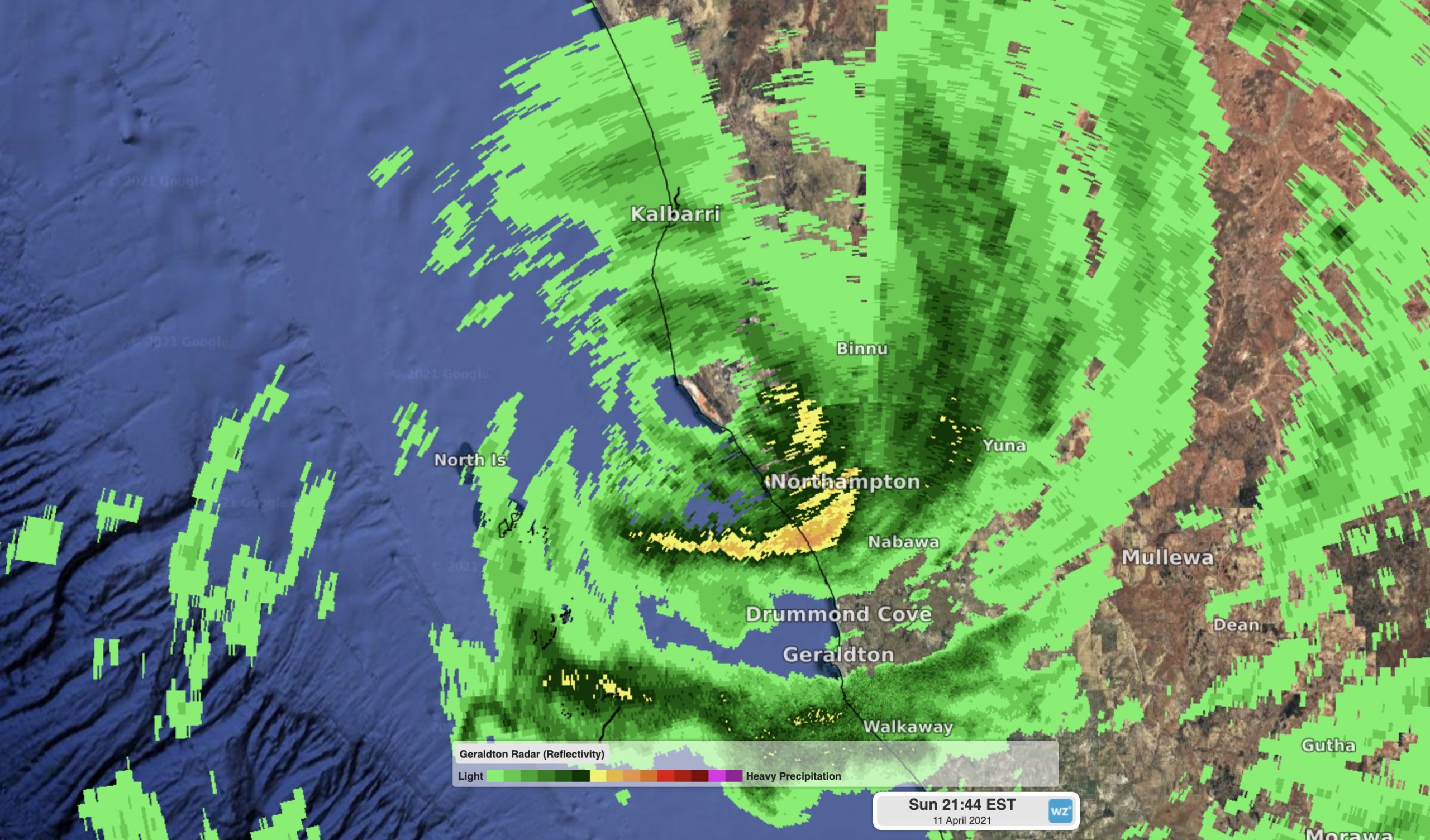 Cleaning up after Seroja as severe weather spreads inland


Ben Domensino,

Monday April 12, 2021 – 08:00 EST

Communities along the west coast of Western Australia are this morning assessing the damage caused by Severe Tropical Cyclone Seroja, which made landfall near Gregory last night. 
Seroja come barrelling towards the coast as a category three severe tropical cyclone late on Sunday. The fast-moving cyclone skimmed past Kalbarri at around 7pm shortly before crossing the coast near Gregory and tracking over land to the north of Geraldton.
Image: Radar image showing Severe Tropical Cyclone Seroja making landfall to the south of Kalbarri on Sunday evening.
A wind gust of 170…