Ulysses farewell to Mick » Clarence Valley Independent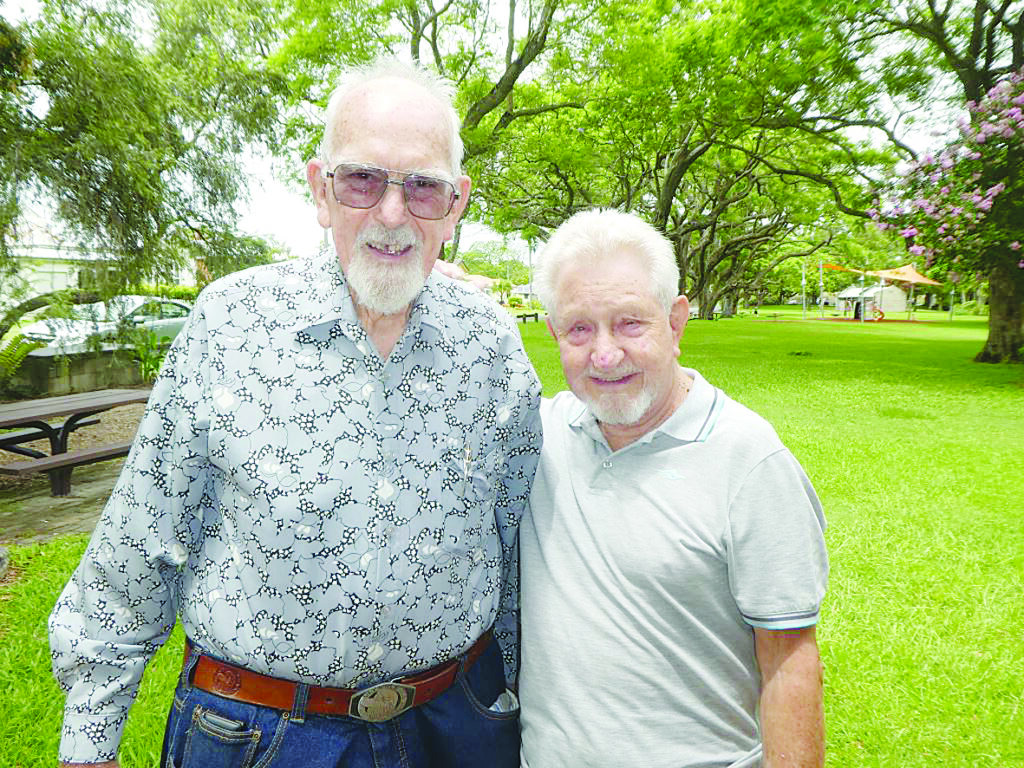 Eric Eckert (left) and Mick Brilley (right). Images: contributed
On Saturday January 9 Clarence Valley Ulysses (motorcycle club) met for an informal farewell BYO luncheon for Mick Brilley, at See Park Grafton.
Mick turns 80 this year and is one of our oldest and long-term CV Ulysses. He is moving to Newcastle to be closer to family and we couldn't let Mick go without wishing him well.
He still rides and has a love of motorbike riding and said that it's about the company.
"The comradery…