Swimmer stung by box jellyfish at Pallarenda Beach near Townsville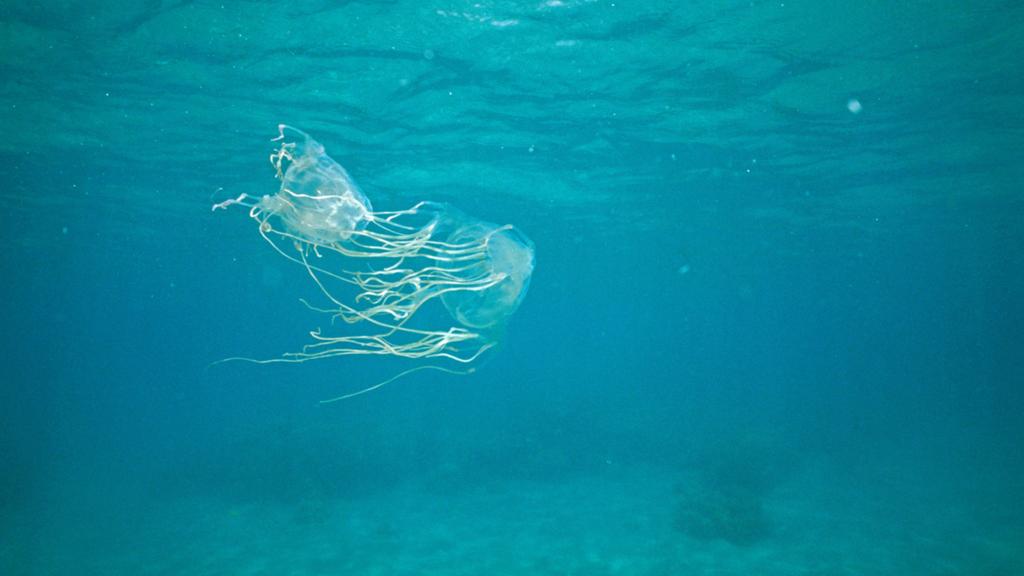 A woman has been taken to hospital following a suspected box jellyfish sting while swimming at a beach in Far North Queensland.
The woman, in her 40s, was swimming in neck-deep water with family at Pallarenda Beach near Townsville just before midday on Sunday when she was stung on her thigh and abdomen.
Critical Care Paramedic Reece Thomas said quick-thinking bystanders poured bottles of vinegar on the woman's wounds and removed the tentacles before emergency services arrived.
"When I met the patient it was pretty clear that she was unwell, she was really sweaty, really nauseated, vomiting and she was in an incredible amount of pain," he said.
"I could see some very characteristic, wheel-like frosted ladder pattern that we associate…