Matildas star Katrina Gorry opens up about her eating disorder and using pregnancy to heal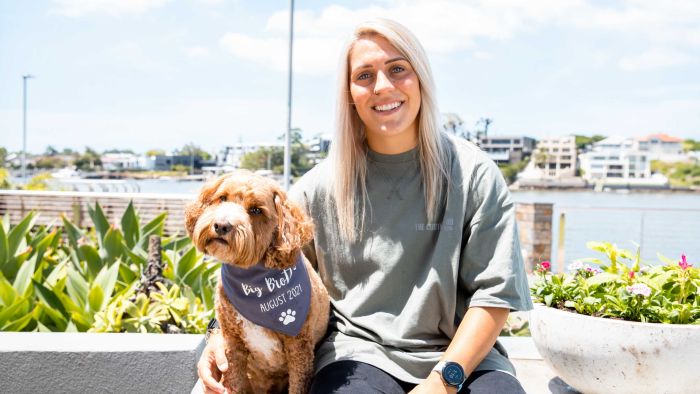 Katrina Gorry doesn't quite know how or when it started.
There wasn't a single moment — a passing comment from someone she trusted, a photo of herself she didn't like — that flipped a switch in her head, making her care more about numbers on the bathroom scale or the nutrition panels on food containers than how she felt within herself.
Instead, like many people who develop eating disorders, it crept up on her slowly.
So quiet and cumulative were the various pressures she had to navigate as a woman and an athlete that the Matildas midfielder didn't realise she had an eating disorder until she was caught right in the middle of one.