Fish spotted off Norfolk Island trapped by wedding band belonging to Gold Coast man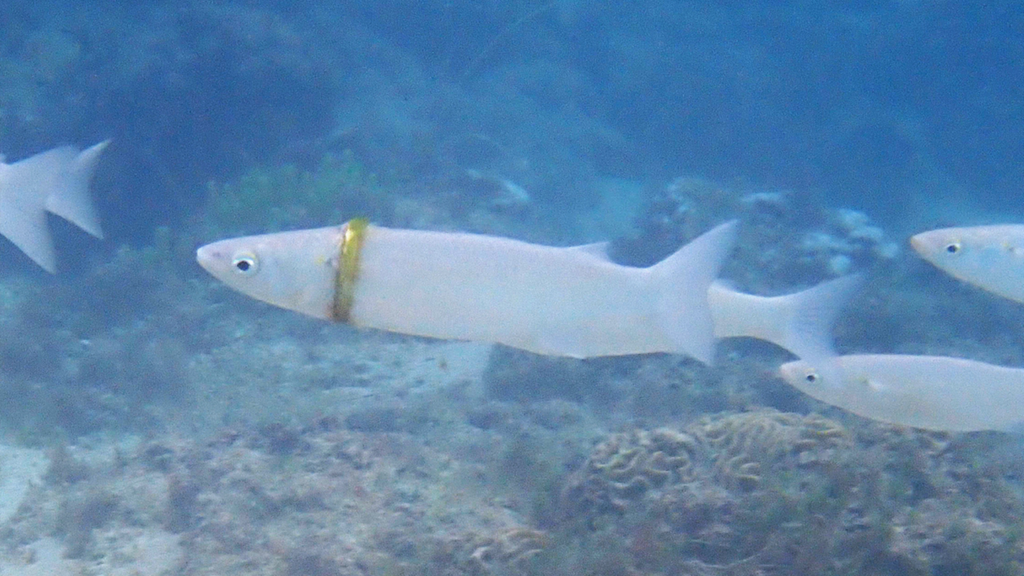 Have you seen this fish?
It's the ocean equivalent of a needle in a haystack, but finding it could save a Queensland man $1000 – and the loss of a lot of sentimental value.
Not to mention giving the fish a second life.
Norfolk Island woman Susan Prior was snorkelling in Emily Bay on Monday when…